Seamless Pool Edge Mornington
If you're looking for a perfectly executed seamless pool edge Mornington has ever seen, look no further than SmartCrete. We know that for homes with pools, the centrepiece of the open space is the pool itself. And as the heart of the yard, the pool should not only accentuate the yard but the other elements around the pool, the actual landscaping, should bring out the pool's natural attraction. To drive attention to your pool, frame it with seamless pool edging. A seamless pool edge is that part of the pool where you hold on to while in the pool or when you come up for air. If you're walking by the pool's edge, framing it seamlessly will emphasise the shape and beauty of your pool. More than just a decorative purpose though, the seamless edging separates and protects the pool water from bordering surfaces. It also serves as a safety feature for children and the elderly so they can walk around the pool without slipping or any accident happening.
Seamless pool edging (or pool coping) requires the use of a continuous pouring technique for concrete resulting in a seamless surface. In the end, you get a pool edge that looks magnificently smooth and sleek. Maintenance of the pool edge will not take too much of an effort as it can go for a year without treatment or servicing. Another thing going for a seamless pool edge is that there are many attractive finishes to choose from. Whether you want to complement the pool surrounds' landscape or want the pool to match the colour palette of your house, you would not find the available finishes wanting.
While there are other available options for your pool edging like paver pool coping, natural stone coping, and brick pool coping, concrete pool coping gives the best seamless finish for your pool. It gives off that modern look and it is less expensive than the other options mentioned above. Concrete pool coping also gives the appearance of having a bigger area as it is one smoothly integrated concrete block. The inherent attributes of concrete also make it ideal to use for pool coping because it is durable and resistant to chlorine, resistant to salt for saltwater pools, and its porosity makes it slip-resistant.
Concrete Pool Surrounds Mornington 
SmartCrete also provides the safest and the highest quality construction of concrete pool surrounds Mornington can rely on. Our team uses a proprietary technique that we have developed in-house. Our concrete pool surrounding services ensures that the pool in your property remains impressive, safe, and durable for years to come.
We are capable of working around concrete as well as fibreglass pools, no matter their shapes. We are capable of offering concrete pool surrounding services that are –
Decorative,
Durable, and
Non-slip pool surrounds that do not cost the moon.
Exposed Aggregate Pool Surrounds Mornington 
Aside from polished concrete, we also offer construction of the exposed aggregate pool surrounds Mornington can look forward to. We will build the most durable concrete around pool areas using all the latest products that are durable, environment friendly and low in VOC content.
We will also add products on polished concrete around pool areas that will increase its stain resistance factor all the while ensuring that they become easy to maintain as well.
Get your FREE no-obligation quote! Call us today on 0400 633 471.
Service Locations
We offer our concrete pool surrounding services for clients from and around Melbourne.
For more details and to get your FREE no-obligation quote, call us today on 0400 633 471.
Why Choose Us?
Service Excellence and Customer Satisfaction Guaranteed
Delivering the highest levels of service excellence and customer satisfaction is what we aim to do for every single project that we take on. We take pride in our ability to complete jobs with the most exceptional quality results while being on budget and on time every single time. So, you can expect to not only meet your requirements but exceed your expectations!
Fully Licenced, Registered, Accredited, and Insured
We are fully licenced, registered, accredited, and insured (ABN 51 919 027 593). So, you can be confident that our company, our services, and our tradesmen will meet the highest safety and quality standards and follow the strictest regulations and protocols set by industry and government authorities.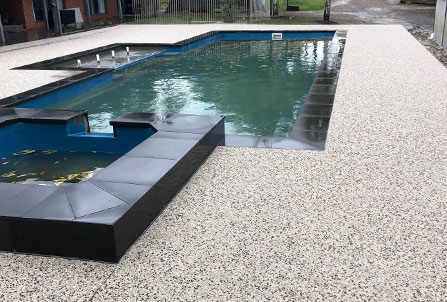 Highly Skilled and Vastly Experienced Team
At SmartCrete, we have a team of highly skilled and vastly experienced concrete contractors ready to complete your concreting job to perfection. We stay up to date with all the modern innovations in the concrete industry and ensure we have the all the skills and equipment necessary to complete any job. You will always be treated courteously and professionally when you deal with us.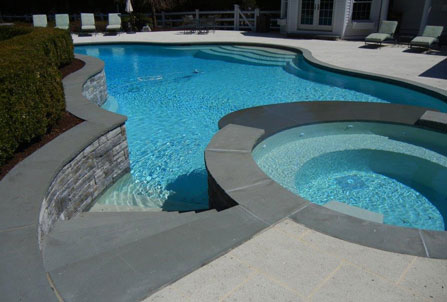 Extensive Range of Modern Equipment
We have a fleet of state-of-the-art heavy machinery and vehicles as well as a range of tools manned by fully qualified and trained operators that can complete any project regardless of size, scope, and complexity. You can also hire our equipment, which can come with our experienced operators if you so desire, to help you complete projects. You can be assured that all are machinery are always well-maintained and fully equipped.
Get your FREE no-obligation quote! Call us today on 0400 633 471.
Get your FREE quote today!
We have vast experience and expertise in everything to do with concrete. Request your free quote now to get started.