Concrete Polishing Mornington
SmartCrete delivers the most pristine-looking concrete polishing Mornington home and business owners have ever seen. Our team takes pride in seeing the smiles in our customers' faces when they see how we have transformed rough and dull concrete into a smooth and gleaming mirror-like surface.
With highly trained, skilled, and experienced concrete polishing experts, we can take even the unrefined facades and reshape them to become spotless surfaces that sparkle when light hits them. Our team comes fully equipped with the best tools and techniques our industry has to offer to achieve this.
Concrete Polishing Services
For the fastest and the most reliable concrete polishing services, all you have to do is call SmartCrete. We have worked on hundreds of homes and businesses all throughout Melbourne and, with all our clients completely satisfied, you can trust us to deliver the highest quality services possible.
Let our team show you what we can do. Our unequaled expertise combined with our dedication to providing excellence and passion for delivering customer satisfaction is reason enough for you to choose us for your upcoming concrete polishing project.
Call 0400 633 471 today to get your FREE no-obligation quote.

Concrete Polishing Mornington Peninsula
SmartCrete also specialises in the finest concrete polishing Mornington residents have laid their eyes upon. We take pride in how we can make a coarse, rough, and non-reflective material such as concrete and transform it to have a smooth and mirror-like appearance that is sure to amaze. Hire us and you can expect jaw-dropping polished concrete finishes that you can truly be proud of.
Our team of concrete polishing specialists use top-of-the-line equipment and have years of experience under their belt reinforced by continuous skills training and knowledge enrichment about the latest techniques and innovations in our industry. This is how we deliver the highest quality concrete polishing services Mornington property owners have come to love.
Let us give you a FREE no-obligation quote! Just call us today on 0400 633 471.
Service Locations
We offer our concrete grinding services for clients from and around Melbourne.
For more details and to get your FREE no-obligation quote, call us today on 0400 633 471.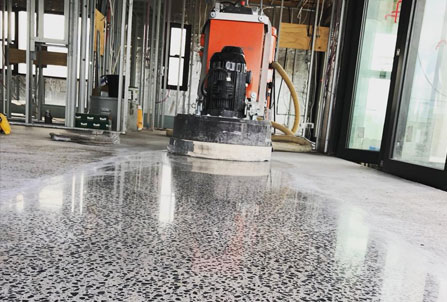 Why Choose Us?
Service Excellence and Customer Satisfaction Guaranteed
Delivering the highest levels of service excellence and customer satisfaction is what we aim to do for every single project that we take on. We take pride in our ability to complete jobs with the most exceptional quality results while being on budget and on time every single time. So, you can expect to not only meet your requirements but exceed your expectations!
Fully Licenced, Registered, Accredited, and Insured
We are fully licenced, registered, accredited, and insured (ABN 51 919 027 593). So, you can be confident that our company, our services, and our tradesmen will meet the highest safety and quality standards and follow the strictest regulations and protocols set by industry and government authorities.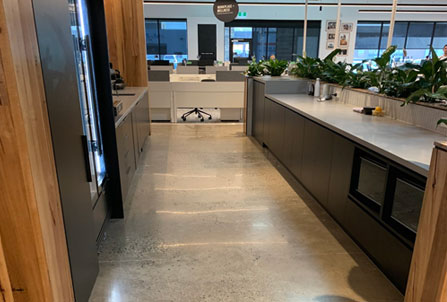 Highly Skilled and Vastly Experienced Team
At SmartCrete, we have a team of highly skilled and vastly experienced concrete contractors ready to complete your concreting job to perfection. We stay up to date with all the modern innovations in the concrete industry and ensure we have the all the skills and equipment necessary to complete any job. You will always be treated courteously and professionally when you deal with us.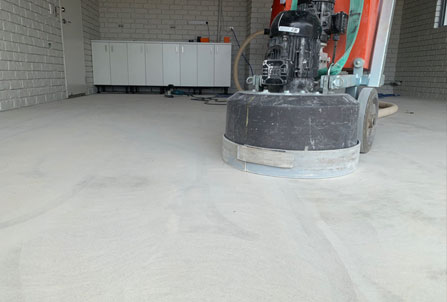 Extensive Range of Modern Equipment
We have a fleet of state-of-the-art heavy machinery and vehicles as well as a range of tools manned by fully qualified and trained operators that can complete any project regardless of size, scope, and complexity. You can also hire our equipment, which can come with our experienced operators if you so desire, to help you complete projects. You can be sure that all our machinery are always fully equipped and well-maintained.
Get your FREE no-obligation quote! Call us today on 0400 633 471.
Get your FREE quote today!
We have vast experience and expertise in everything to do with concrete. Start by requesting your free quote.