Concrete Patio Mornington
Want to build the best looking and the most durable concrete patio Mornington and the surrounding ares have ever seen? The team at SmartCrete is here to help. We will take care of your project, whether you want to have a uniquely stamped concrete patio or a pristinely polished concrete patio.
Concrete is rapidly taking the Australian patios by storm. More and more people are realising that the days of the old-looking grey concrete are in the past and a new generation of concrete for flooring has emerged. Using concrete for patio flooring is the most popular patio material in the country today.
Concrete Patio Finishes Mornington
With our concrete patio services, you can choose from various concrete patio finishes in Mornington. Choose between stamped concrete and polished concrete patio. We will help you from construction, finishing, maintenance, and even repair.
In our professional opinion, concrete is much easier to maintain and it can withstand even severe weather conditions. It can be brushed, air broomed, or washed with tap water and it will not warp or rot, it will not require weed spraying like paving stones or bricks.
Take advantage of our concrete patio services when you have plans of upgrading the backyard of your property or installing its outdoor area with a decorative concrete patio. Trust us that it will be an asset that your family and friends will be able to enjoy for years to come, while at the same time it will improve, add value, and enhance the appearance of the property.
Get your FREE no-obligation quote! Call us today on 0400 633 471.
Service Locations
We offer our concrete patio services for clients from and around Melbourne.
Concrete Patio Mornington Peninsula
Concrete Patio Clyde
Concrete Patio Cranbourne
Concrete Patio Mount Martha
Concrete Patio Pakenham
Concrete Patio Officer
Concrete Patio Frankston
Concrete Patio Mount Eliza
Concrete Patio Mornington
For more details and to get your FREE no-obligation quote, call us today on 0400 633 471.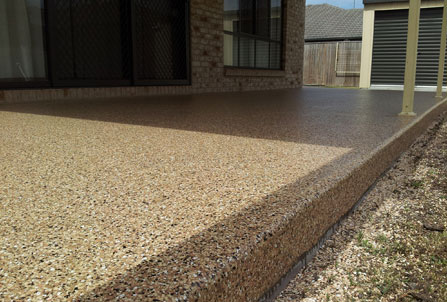 Why Choose Us?
Service Excellence and Customer Satisfaction Guaranteed
Delivering the highest levels of service excellence and customer satisfaction is what we aim to do for every single project that we take on. We take pride in our ability to complete jobs with the most exceptional quality results while being on budget and on time every single time. So, you can expect to not only meet your requirements but exceed your expectations!
Fully Licenced, Registered, Accredited, and Insured
We are fully licenced, registered, accredited, and insured (ABN 51 919 027 593). So, you can be confident that our company, our services, and our tradesmen will meet the highest safety and quality standards and follow the strictest regulations and protocols set by industry and government authorities.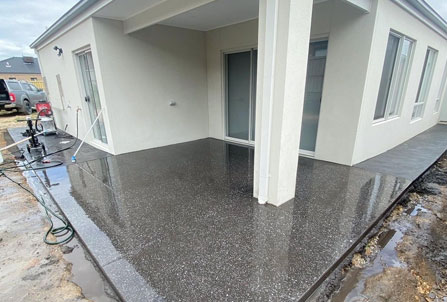 Highly Skilled and Vastly Experienced Team
At SmartCrete, we have a team of highly skilled and vastly experienced concrete contractors ready to complete your concreting job to perfection. We stay up to date with all the modern innovations in the concrete industry and ensure we have the all the skills and equipment necessary to complete any job. You will always be treated courteously and professionally when you deal with us.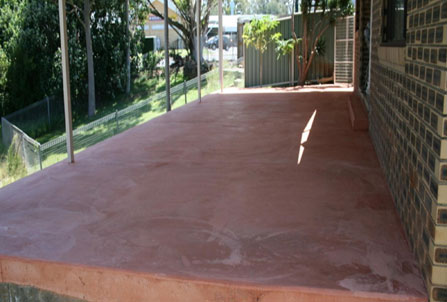 Extensive Range of Modern Equipment
We have a fleet of state-of-the-art heavy machinery and vehicles as well as a range of tools manned by fully qualified and trained operators that can complete any project regardless of size, scope, and complexity. You can also hire our equipment, which can come with our experienced operators if you so desire, to help you complete projects. You can be assured that all are machinery are always well-maintained and fully equipped.
Get your FREE no-obligation quote! Call us today on 0400 633 471.
Get your FREE quote today!
We have vast experience and expertise in everything to do with concrete. Request your free quote now to get started.